Single mom Kelly was having a hard time keeping track of all of her little tot's toys, clothes, blankets, diapers, and shoes. I whipped the room back into shape in just 3 hours!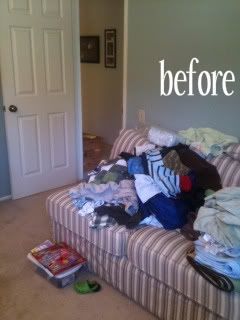 The sectional couch was serving as the clothes dump due to some bulky luggage hiding in the closet.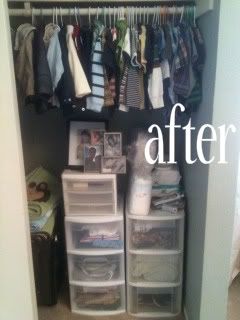 At Target we purchased plastic bins and hangers. Now: all put away!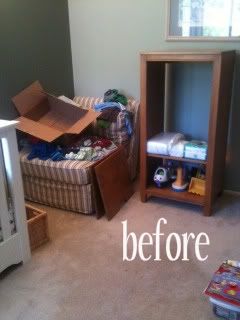 An old piece of wooden furniture was not functional for the space. The other part of the sectional was serving as toybox in this corner of the room.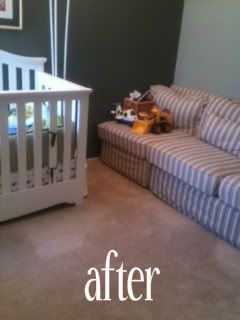 After a quick trip to the garage, the wooden case was safely stored away. We moved the rest of the sectional together for a nice relaxing spot for mom to enjoy.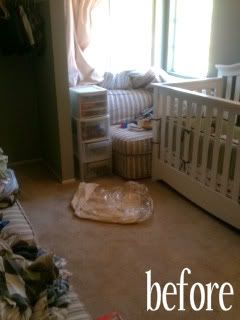 This corner housed a storage bin which should have been in the closet (again, the pesky suitcases), and the drapes had seen better days.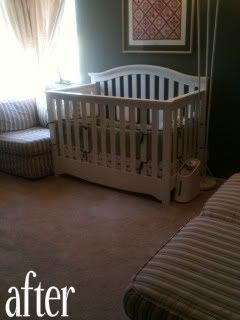 Another Target purchase included some new window coverings, and now everything has been tidied up.
Kelly's comments after checking in one week later: "It's so peaceful when I put him to bed now. I just love it." Mission accomplished!