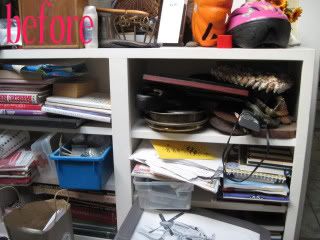 Melani has a very active 3 year old and was overwhelmed with moving into her new home in Oceanside. When unpacking, book cases were shoved full of anything and everything (see that bike helmet & bins of miscellaneous items?). We decided to create many different piles of categorized items: hair products, arts & crafts, electronics, memories, makeup, etc. Now: the book case solely contains books. There is even a section devoted to cookbooks and one for painting books. Yay for organization!
We also cleared the clutter from surrounding this dresser & lamp.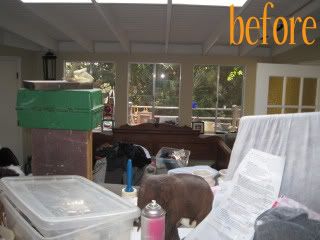 The rest of the sunroom was filled with dirty laundry, clean laundry, and tubs of bins from moving that hadn't yet been sorted.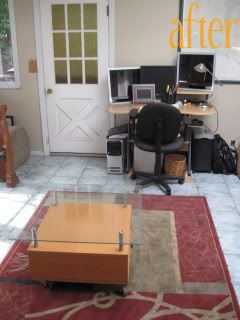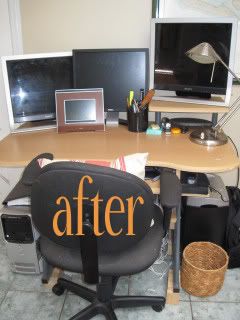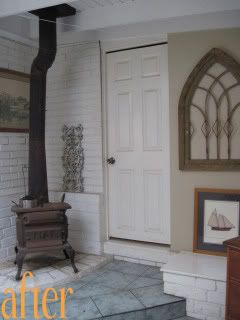 Now we can actually see the rug, we moved a table in, moved the loveseat out (as it was just plopped in the middle of the room with no space to put it), and set up an office space.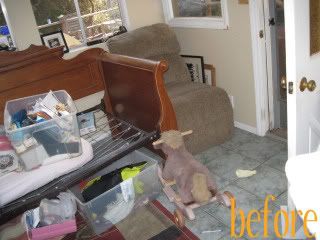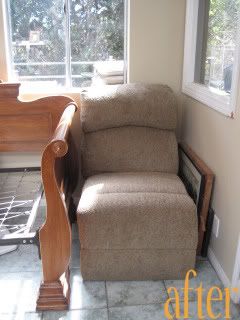 The day bed will be decorated with a mattress, sheets, and tons of pillows so it can act as a sort of bohemian chaise lounge. The clutter's gone and now the creative ideas can flow! I'll be back next week to conquer the dining room + living room + bathroom. Stay tuned...